ANTICIPATING THE IMPACT - BRAZILIAN TAX REFORM: WHAT CAN WE EXPECT?
INTELIGENCIA ARTIFICIAL (AI)
Join our panel of noted experts as they discuss and debate the complex and complicated topic of Brazilian tax reform.  Designed to simplify and improve the Brazilian tax system, this tax reform effort will impact and materially change the daily lives of individuals and companies for years to come.
Es un mundo nuevo y valiente en el que vivimos y la inteligencia artificial está lista para interrumpir, transformar y remodelar gran parte del mundo. Desde la medicina hasta la manufactura, la inteligencia artificial ha impulsado una extensa conversación sobre lo bueno, lo malo y lo feo en torno a la adopción de nuevas tecnologías y nuevas metodologías. ¿Cómo impactará la AI el mundo de la planificación patrimonial y los fideicomisos?
Speakers:
Oradores: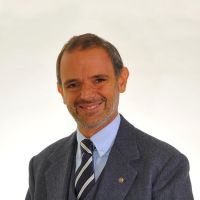 Luis Eduardo Schoueri, Lacaz Martins, Pereira Neto, Gurevich e Schoueri Advogados (Brazil)

Moderator:
Moderador:
Elisabeth Libertuci, Lacaz Martins, Pereira Neto, Gurevich e Schoueri Advogados (Brazil)
Rachel Lembi, Lembi Mesquita Advogados (Brazil)